By Sr Anne Powell rc
Recently (on 31 May 2017), Dr Rebecca Miller, Programme Manager, for People Smuggling and Trafficking in Persons, Immigration New Zealand, met for an evening with the members of ANZRATH.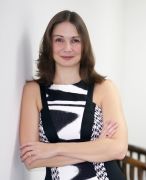 This is the Wellington based group of Religious and friends who work against human trafficking and exploitation.
Our conversation was very informative and inspiring. Dr Miller made several points which made us realise increasingly the extent of labour exploitation in NZ and the intimidation and coercion which often accompany this. With immigration being an issue for the General Election in September, we wanted to hand on some of the points made by Dr Miller.
Up until 2009, the NZ Government position on trafficking was largely one of denial about it happening here.

Trafficking is part of a continuum of exploitation. For example, people experiencing substandard conditions in labour exploitation compared with people in circumstances of human trafficking. This involves manipulation of the victim resulting in the serious undermining of the victim's personal freedom and ability to make choices for themselves through forms of coercion or deception.

Most trafficking and exploitation cases detected to date have involved migrants from the Asia-Pacific region travelling to New Zealand willingly in order to work and have a better life.

There is a strong trend noticeable in which migrants are deceived by a promised pathway to residency. There are numerous cases of migrants being exploited within their own ethnic communities. Deception, coercion and intimidation are achieved through debt bondage, withholding passports, intimidation or manipulation of immigration status. The offending community can be very threatening.

Some migrants are prepared to "do anything" on the promise of residency, citizenship or the promise of a new life for their families.

Victims often fear coming forward and speaking out because it may worsen the intimidation.

Initially, Immigration NZ worked more closely with NGO's and faith based groups. Now, the private sector is more engaged. EG Transparency International Survey will be published 14 June 2017.
Dr. Miller remarked that immigration will be a significant issue in our coming General Election. Therefore, we need to ask ourselves: "what kind of country do we want?"
In response to the question what can groups /people like us do regarding trafficking and exploitation in New Zealand, she said: "Don't underestimate the power of educating ourselves and building awareness more widely in New Zealand."
PUBLIC MEETING ON ANTI TRAFFICKING & EXPLOITATION IN AOTEAROA NZ
We encourage you to try to get to this coming event on Monday 25 September, at 7 30 pm. Hosted by ANZRATH.
Dr Rebecca Miller and Peter Devoy, Immigration NZ will be the speakers.
The venue is the Anglican Church Annex, the corner of Main Road and Lyndhurst Street, Tawa.