(Wherever you experience God's Presence in these suggestions stay there!)
Grace:
Ask the grace to stay with Jesus as he prays and weeps for our World.
The setting:
With all your senses, enter into being with Jesus drawing near the city.
And when Jesus drew near and saw the city, he wept over it, saying,
"Would that you, even you, had known on this day the things that make for peace!
But no, they are hidden from your eyes.
For the days will come upon you, when your enemies will set up a barricade around you and surround you and hem you in on every side and tear you down to the ground, you and your children within you.
And they will not leave one stone upon another in you, because you did not know your opportunity when God offered it!"
Luke 19:41-44
Colloquy:
Dialogue with Jesus suffering in his humanity, stay with Him, and share, heart to heart, what is happening in you. Listen to Jesus.
Draw your contemplation to a close:
Perhaps by praying the Anima Christi
(text page 2 is a contemporary paraphrase by Joseph Tetlow SJ)
or
Pray before the Lampedusa Cross (depicted by Michaela Stack).
Reflection following your prayer:
Recall how you felt as you began your prayer.
How are you feeling now?
What has been the fruit / gift of your prayer?
A prayer of gratitude to move on!
Prepared by Mary J Kay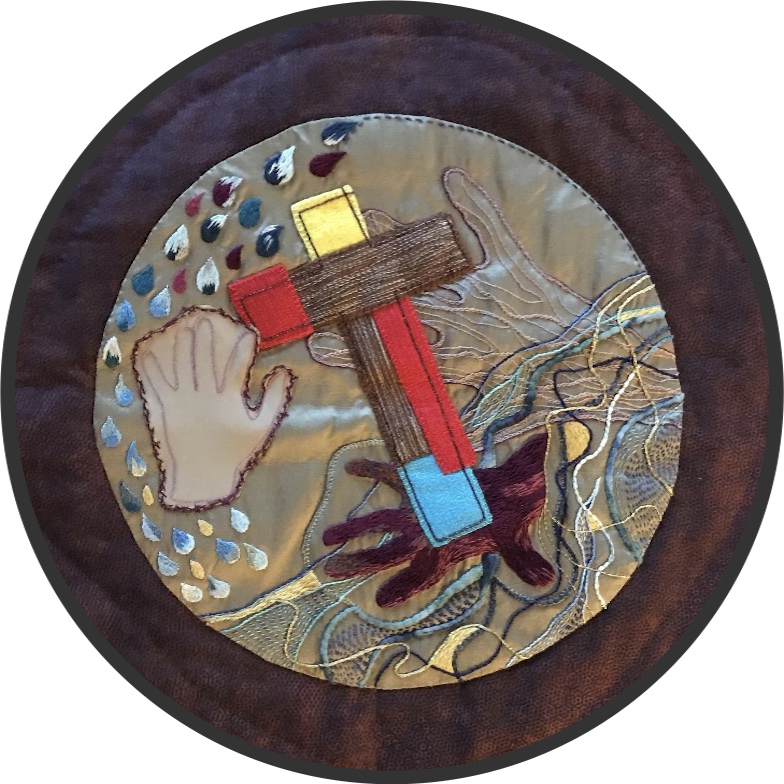 I choose to breathe the breath of Christ
that makes all life holy.
I choose to live the flesh of Christ
that outlasts sin's corrosion and decay.
I choose the blood of Christ
along my veins and in my heart
that dizzies me with joy.
I choose the living waters flowing from His side
to wash clean my own self and the world itself.
I choose the awful agony of Christ
to charge my senseless sorrows with meaning
and to make my pain pregnant with power.
I choose You, good Jesus, You know.
count me among the victories
that You have won in bitter woundedness.
Never number me among those alien to You.
Make me safe from all that seeks to destroy me.
Summon me to come to You.
Stand me solid among angels and saints
chanting yes to all You have done,
exulting in all you mean to do forever and ever.
Then for this time, Father of all
keep me, from the core of myself,
choosing Christ in the world. Amen.