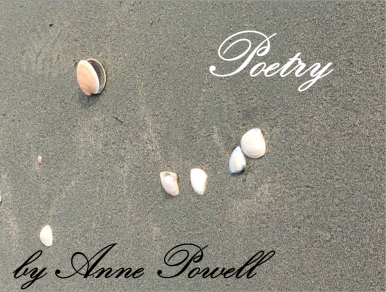 Poetry is an alternative language which lends itself to prayer. Poems have the potential to open the door of the heart. The first task of both the poet and the pray-er is attentiveness.
"Listen" is the first word of St Benedict's Rule for Monks. In order to hear well, we must be quiet. All poets learn to listen, and, in the words of St Benedict, "with the ear of the heart". They must learn to nurture a certain quality of attention. They must live in a way that intensifies this process, as a life pared down to its essentials, encourages close attention to the resonant tones of Scripture and the lighter notes of wind and birdsong and stars (see Lynn R Szabo (ed) In the Dark before the Dawn: New Selected Poems of Thomas Merton (preface by Kathleen Norris, New Directions, New York, 2005)).
I think of my poems as doorways into the heart. When read, they can become opportunities for prayer, for contemplation, for taking the reader on a deeper interior journey, and for transformation. Recently, someone asked me if she could alter a few words in one of my poems. I encouraged her and the result was a lovely experience for her, of "ownership" of the particular poem because she had altered it in a way that helped her to make more sense of her life. "Let the Word happen to you" is a phrase I like, spoken by the American Jesuit and poet-peace activist, Daniel Berrigan. I hope this happens when people read my poems.
In poetry and prayer, imagination is central. Imagination, like prayer, flows from our inner deep down centre and flows out to encounter the Other. It is hard to explain but I know that my poems well up in this same place which is the "deep down centre". Well, my best poems do; the ones that seem to simply flow and have what some people call "an economy of words".
I'll tell you a story about this "deep down centre". Once I was staying in Mullaghmore, in Sligo. It was a wild Irish coast. Rocks and surging, white crested seas. Each day, I walked around the headland, regardless of weather. I was staying with a friend at a retreat centre opposite the harbour. The harbour was contained in a stone wall which had a gap to allow the fishing boats entry to the safety of the harbour and access to the sea. For some reason, this gap in the sea wall held my attention very strongly. One summer's night about 10 pm, I was sitting on my bed soaking in the last late light of the sky. I seemed to hear a voice ask me "Where do your poems come from?". While I was pondering this question, this same voice seemed to say "they come from the gap". Some days later, someone asked me if I knew the significance of the actual gap in the sea wall. I did not; she replied that it was the very place where Lord Mountbatten's boat had been blown up by the IRA on 27 August 1979. He was killed along with a grandson and a local boy who was on board with the Mountbattens.
For many years, I have thought about this gap and its meaning. I have come to recognise it as the symbol of that place within me where my deepest, most loving, most vulnerable, most wild, most human self dwells.
It is not true that violence and hatred should have the last word. Quite a few of my poems are about non-violence as an alternative to war and hatred. Such poems have become one way in which I can add my small voice to the voices of those who work for peace and justice. This is also one way in which I believe I can use my voice for the many who are voiceless in our world.
Dangerous with Peace – Parihaka
There are children clapping small hands.
There are horses trampling the patience of peace.
There are clouds watching
from the mountain's shoulders.
Here are kuia solid as rock.
Here are warriors on their feet
light as white feathers.
Wind cradles the karanga
in its old hands
allowing song to rise like smoke.
Sun closes its eyes to history
and moon wakes
and soothes with honey the uprooted wheat.
They can never plough enough land or
plant enough wheat.
Te Whiti is dangerous with peace.
© Anne Powell
Enough clear water, Steele Roberts Ltd, 2001
I wrote this next poem after seeing the old Palestinian women selling their herbs by the Damascus Gate in Jerusalem. Day after day I saw them. They sat there, with the herbs spread in their abundant laps, under the watchful eyes of young, armed, Israeli soldiers.
Najwa's Song
I am in a holy place.
I am still with solitude.
I hold the bowl empty of stars and justice.
I wait.
Beyond the wall I hear soldiers
zealous with guns.
Shots repeat history.
My mother said justice
is a fruit left on a tree.
No one has a taste for it.
My mother is the blue of wisdom.
My grandmother is the kiss of tattooed lips.
I remain in a holy place.
I hold the bowl empty of stars and justice and
I wait.
© Anne Powell
Tree of a thousand voices,Steele Roberts Ltd, 2010
Dad and Tatsuo
For twelve weeks, I visited the Peace Flame in the Botanic Gardens in Wellington.
Each day, the smell of freshness and the swish of water falling down dark rocks welcome me to the pond. Skeins of light weave across water. Bubbles skirt the small marble lantern which contains the Flame of Peace. Green and gold lichen carpets each of the four corners of the lantern's roof. Each corner tilts upwards to ward off evil spirits.
the lantern
it is the memory of the space of gardens
it is the silence of a bell not sounding
I imagine the monastery of Toshogu Shrine and Abbot Saga San. In 1990, the Flame of Peace was brought from the monastery in Tokyo to Wellington. On 24 June 1994, the Abbot carried the Flame of Peace to this place. The danger of carrying flame. Did he contain it in cupped hands? Or in a vessel? Or in his heart? Probably in his heart. That is where he would burn for peace.
There was a house full of fire in a village of fire in August 1945. From a small, shy flame, a young soldier lights the charcoal in his body warmer. For twenty-three years this flame continued to burn at a Buddhist altar in his village. Then the flame was carried in his body warmer to Toshogu Shrine in Tokyo.
This is Tatsuo Yamamoto, the soldier. I think of his body warmer made of metal, the comfort of smouldering pieces of charcoal. I think of fire and home. Then I think of my father and Tatsuo.
two young soldiers
two different sides
two countries
rice
potatoes
islands
water
fire
I picture my father. He was reluctant to welcome a Yamaha piano into our home when they came on the market after World War Two. The small pond reveals memories of photos. Dad wears his khaki shirt, collar up, and clear, direct gaze into the truthful camera.
That must have been before the troop ships left New Zealand. No one could look so untroubled after a war. A cousin later told me that when Dad returned home after the war, he wouldn't leave Grandma's house, even to buy bread. Then, one day, the small girl from next door took Dad's hand and together, they walked to the shop. This is my father who wouldn't eat rice.
While I sit in the Flame of Peace garden, I wonder what the monks in Toshogu Shrine in Tokyo are doing at this very hour. Are they processing in quiet ribbons of prayer around and around a Zen garden? Or burning small sticks of incense and the air grows fragrant and energised with pleas for peace?
I want the pond to tell me what is important. But I hear nothing. I wish the Flame of Peace would speak. I move to the left side of the curved pond. Close to the thin, yellowing bamboos. Because I am standing in a different place, the sound of falling water changes and plays new music in my ears. What I hear depends on where I stand. It is the same with gestures of peace.
Peace Pond
Today, light reveals shadows at the Peace Pond.
I choose to sit on a large grey stone beside the pond. From this new perspective, the lantern appears more squat and sturdy. Ripples of light flow on its stone surface. I grow more aware of the life and death in the pond. The pond's surface carries tiny beige seeds and torn leaves. A small dead moth drifts by me. A procession of small things moving in water. On the far side of the pond, harekeke stabs the air. Its blue-green leaves remind me of shades of eucalyptus. Thin manuka grow on the bank. A gloss of agapanthus is mirrored in the pond. Higher up the bank, stands the loneliness of a single cabbage tree. On either side of the waterfall, dull green kowhai leaves endure winter. The ake ake has the only bronze leaves visible around the pond.
Today is the first time I remember to look up at the sky from here. It's pale blue, like Dale's eyes in the Fourth Form. There are chubby puffs of cloud. My eyes move back to the water. I am drawn by shifting ribbons of light rippling on the stone lantern.
ripples of light
candles
chants for peace
Candles carry me to the desecration of the Jewish graves at Makara, and at Bolton Street cemetery nearby. I wonder if the Peace Flame has an answer. "Be constant" is what I hear.
Here at the Peace Flame pond, I rest on a stone. Sitting here reveals new things.
What I see depends on where I stand. I think about that. I try reversing the phrasing. Where I stand depends on what I see.
Choices.
© Anne Powell
Tree of a thousand voices, Steele Roberts Ltd, 2010