Welcome to the Cenacle Region of Aotearoa New Zealand/Australia.

We companion people on their faith journey in the midst of life. Living justice and Gospel values,
we draw from our experience of God, creating a place where people can encounter God.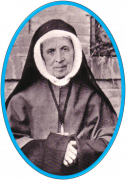 St Thérèse Couderc – 1805-1885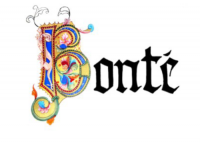 A prayer to be prayed aloud while walking slowly and with reverence.
I make the encircling
ripple of water
elegance of dawn
blush of rose
stirring of day
I make the encircling
quiet of earth
glow of candle
rhythm of pulse
stillness of night
I make the encircling
green of Spirit
heart of God
presence of Christ
wellspring of life
©Anne Powell
Latest:
Events and updates:
– Wonderful new section highlighting Anne Powell's poetry – a piece by Anne herself on her poetry, read here.
– Cenacle Friday Prayers for Peace: read here about the action and for Neil Vaney's inspiring homily (of 2015!), read here.
– Waikane Cenacle Family June get together – another special afternoon; click here.
– Letter from Bethlehem by Br Peter Bray, Vice Chancellor of Bethlehem University – 15 April 2017; click here.
Articles of interest:
– Andrea Dean "The Living Hell of Modern Slavery", published in Tui Motu InterIslands, issue 213, March 2017 (reprinted with the kind permission of Andrea Dean, the author, and Ann Gilroy RSJ, the Editor of Tui Motu InterIslands).

Merle Whiteman, Ngaire Pinkham and Travina Oh at the 10 June 2017 Cenacle Family monthly
get together. Merle and Ngaire prepared and led the prayer for this occasion.
Finding God in the midst of our daily life
Time for a Change
We are targets of time
racing through supermarkets
captured by meals in-a-moment
We are targets of time
hurrying on highways
arriving dead on time.
We are targets of time
possessed of longing for solitude
yearning for stillness of air.
© Anne Powell
Finding God in the midst of our daily life! How do we do this?
We often meet people who are searching for meaning in their busy lives. This search takes people to different places… some go to church, others to book clubs, AA meetings, tai chi, to the bush or the beach. Many are looking for a spirituality that helps them make sense of their lives. Are you on this search? Do you sometimes long for solitude or to have someone to talk things over with, to have some space and time to get things in perspective again? Traditionally, many people have a spiritual companion, a spiritual director.
The Cenacle Team offers spiritual direction and retreats to anyone seeking a way to deepen their God-connection and discover opportunities to integrate spirituality and life. Through spiritual direction many discover a new relationship with Jesus who is no longer seen as far away, but as close, caring and challenging. In a world where violence surrounds us our God journey can lead us to be people of justice and peace.
In the Acts of the Apostles we read: "God is not far from any of us, since it is in God that we live and move and have our being." (Acts 17:28)
For more information contact: The Cenacle Team 04 9057213 or email office@cenacle.org.nz.
Refugees Welcome in New Zealand!
Our Cenacle community in Waikanae stands in solidarity with millions of women, men and children who each day suffer as a result of war and violence. We honour the innocent lives lost, both in war and conflict and in the desperate and dangerous journey to find a safe new home for all. We take a stand – as so many people have come together around the world to say "Refugees Welcome in New Zealand!"

We invite you to relect on Anne's poem, Refuge of Spices. Anne wrote this poem some years ago when she was in Hyde Park, London. She retrieved a ball which a little boy had thrown and was unable to reach. Anne and the mother of the child had a conversation. The family were refugees from Iraq.
Refuge of spices
The woman from Iraq tows
her children through the park.
Wind troubles her black
robes painting a ship
sailing on a green sea.
Her children run free as waves.
The woman sits by the lake
Oasis in a strange land
lacking the hospitality of raisins and sweet tea.
She throws bread to the two swans
that paddle her lostness to the other side.
Allows the solitude of swans
to carry her home where palms
and palaces welcome her
beneath the blue dome of sky.
Feels the desertion of exile
beneath her breast
beneath her fingernails
refuge of spices.
© Anne Powell
Cenacle - International: www.cenacle-gen.org/ - Philippines: www.cenaclephilsing.org/welcome-to-the-cenacle/ - USA: www.cenaclesisters.org/