Bethlehem University Magazine – Spring 2021 (latest)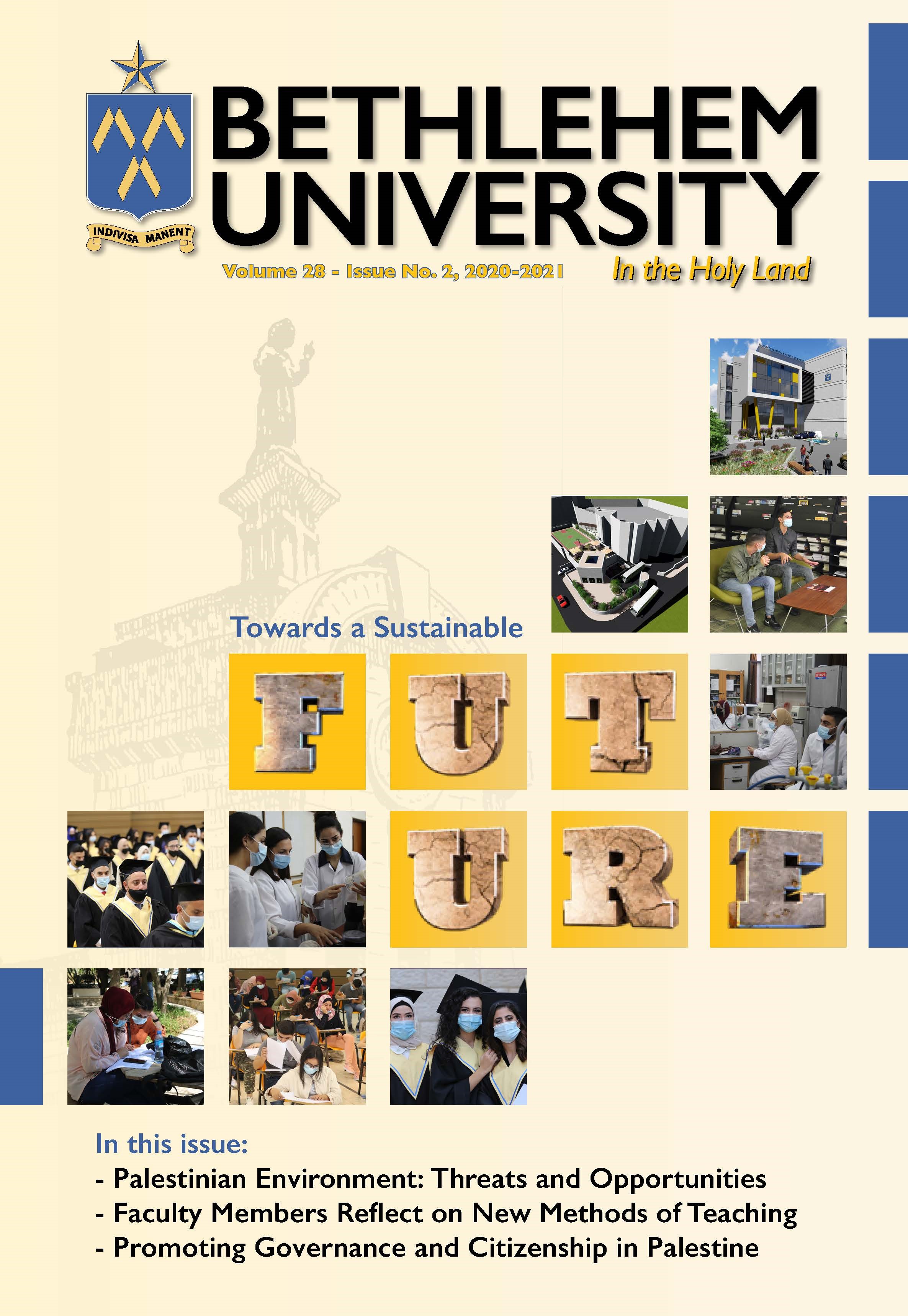 We are so glad to share with you the latest issue of the Bethlehem University Magazine, shared with us by Brother Belayneh Madhanit, FSC, Vice President for Advancement at teh University.
He says:
I present to you the spring issue of Bethlehem University magazine (BUN) which is published biannually by the Advancement Office. This issue is published digitally only.
In this issue, you will find interesting stories on:
- Faculty Members Reflect on New Methods of Teaching
- Promoting Governance and Citizenship in Palestine
- Palestinian Environment: Threats and Opportunities
- Profile in Philanthropy: Ariane Slinger
- Name Bethlehem University in Your Will
Comments and questions about Bethlehem University magazine may be addressed to communications@bethlehem.edu
Click to read the Bethlehem University magazine (BUN) or copy and paste the link below in your browser: http://www.bethlehem.edu/bun
Enjoy the read!
Sincerely,
Brother Belayneh Madhanit, FSC